Smoked Mullet Cream from S'Ena Arrubia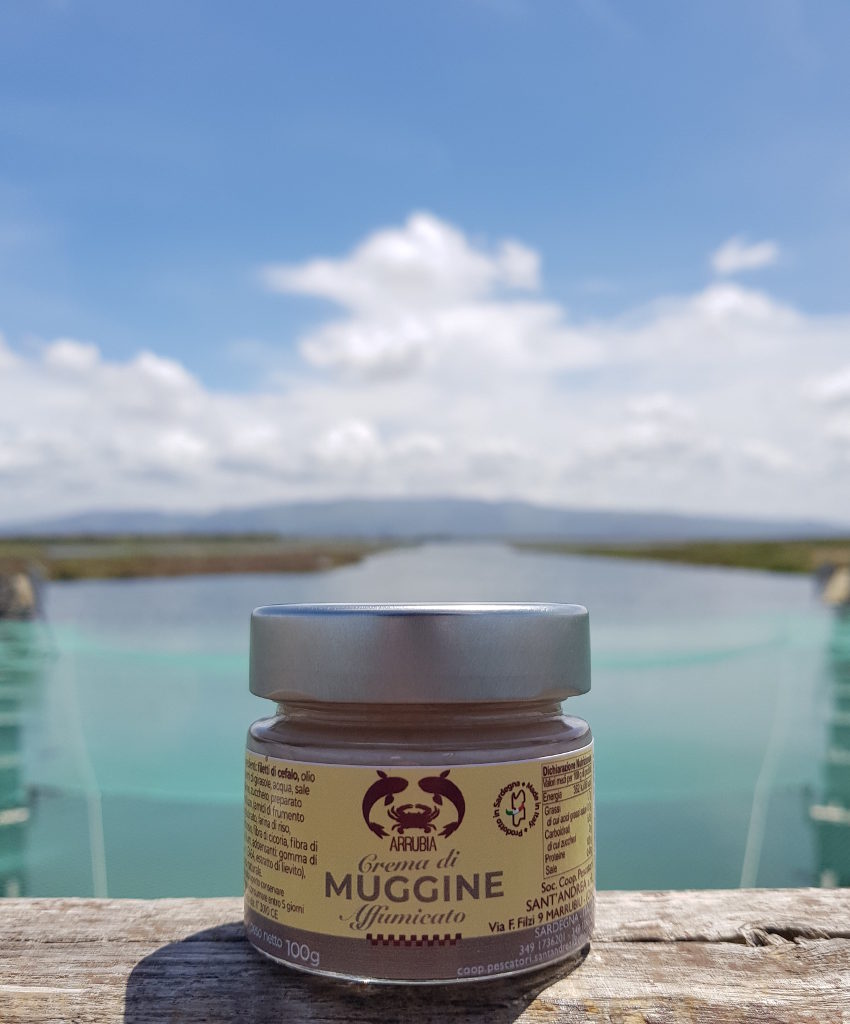 Immerse yourself in a gastronomic tour of Sardinian waters with the Smoked Mullet Cream from S'Ena Arrubia. This artisanal fish cream is a tribute to the fishing tradition of Sardinia, offering a distinctive and intense flavor that only the waters of the Mediterranean Sea can impart.
Quality Ingredients
The Smoked Mullet Cream is made with high-quality cephalus fillets, caught in the Mediterranean Sea. The other ingredients such as sunflower seed oil, water, sea salt, and natural smoke, come together perfectly to create a genuine and flavorful product.
Distinctive Flavor
Prepared according to the traditional recipes of local fishermen, this cream offers an authentic and deep flavor, with a smoky touch that further enriches the taste. It is the ideal companion for warm crostini, appetizers, or to enhance your favorite dishes.
Metodo di Produzione
Produced in our facilities in Sardinia, every step of the production follows artisanal and traditional methods to ensure a product that is both high in quality and true to its roots.
Storage and Shelf Life
With a shelf life of 3 years, the Smoked Mullet Cream is a long-lasting product. It is recommended to store it in a cool, dry place, and away from light. Once opened, the product should be stored in the refrigerator and consumed within 5 days.
Versatility in the Kitchen
This cream is very versatile and suits a variety of culinary uses. It can be spread on warm crostini, used as a base for appetizers, or simply served alongside a variety of dishes, always providing an extra touch with its intense and smoky flavor.
The Smoked Mullet Cream from S'Ena Arrubia is an excellent example of how tradition and quality can come together to create a product that celebrates the taste and maritime culture of Sardinia. With its richness of flavors and versatility in the kitchen, this cream is a true delight for the most discerning palates.