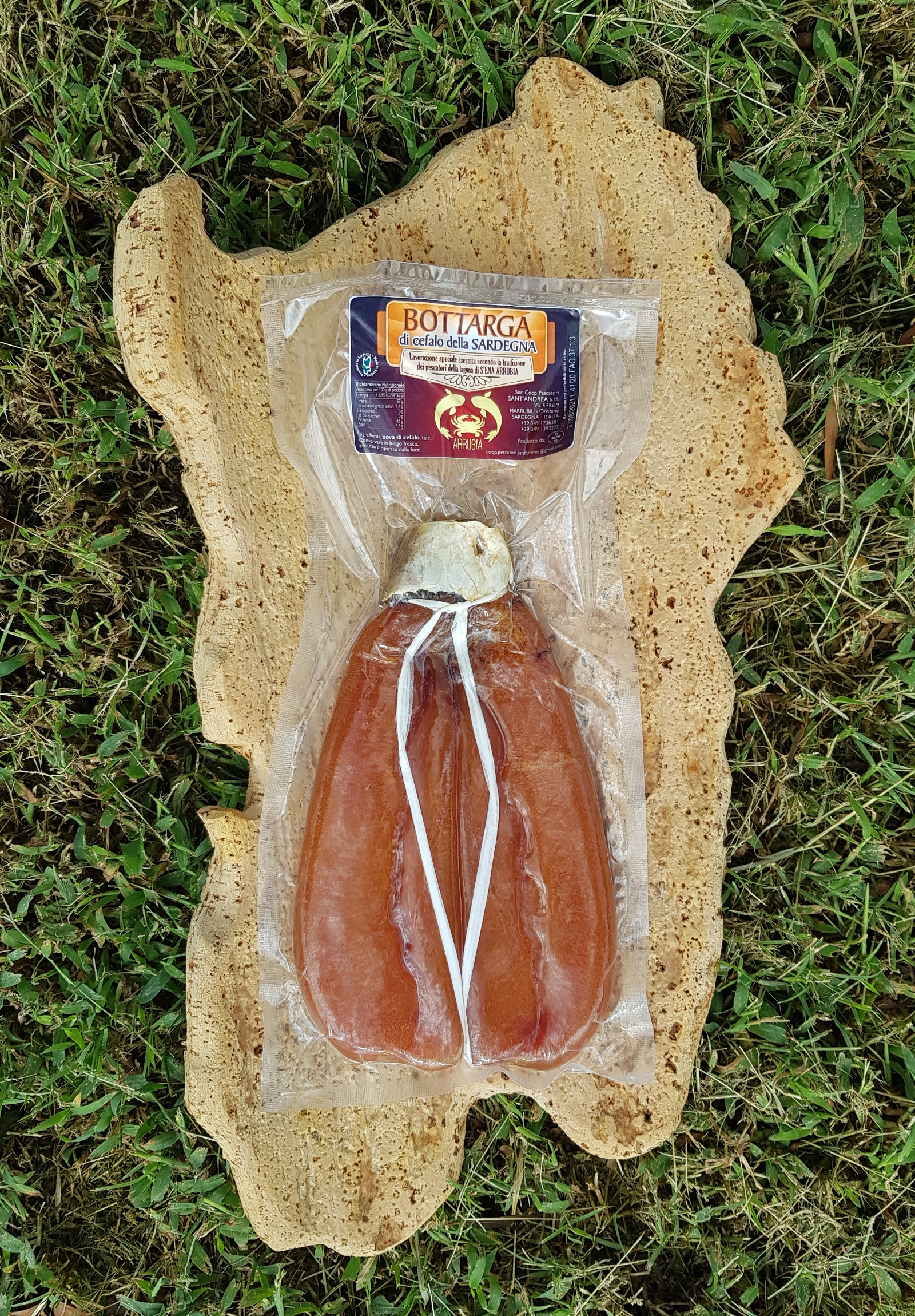 S'Ena Arrubia Mullet Bottarga
The Mullet Bottarga offered by S'Ena Arrubia is a true culinary gem, a symbol of a culinary tradition that embraces the best of the sea and the artisanal craftsmanship of Sardinia. With its characteristic amber color, this product immediately captures attention, serving as a prelude to its unique and unforgettable flavor. S'Ena Arrubia's Mullet Bottarga, with its characteristic amber color and delicate yet pronounced sea flavor, is produced following careful, loving, and rigorous monitoring and observation of the aging stages.
Made with only two ingredients, grey mullet roe and salt, mullet bottarga is an example of simplicity and purity. There are no additives, preservatives, or colorants present, ensuring a 100% natural product.
Every phase of production undergoes careful, loving, and rigorous monitoring and observation. Aging, in particular, is a delicate process that is constantly monitored to ensure unmatched quality.
To preserve all its qualities, it is recommended to store the bottarga in a cool, dry place, away from direct light, and preferably in the refrigerator.
With a high protein content of 41 grams per 100 grams of product and low carbohydrates, Mullet Bottarga is not only delicious but also nutritionally balanced. It is an excellent source of energy, providing 1,635 kJ or 391 kcal per 100 grams.
Its delicate yet pronounced sea flavor makes it ideal for a variety of dishes. It can be enjoyed in thin slices with a drizzle of extra virgin olive oil, grated over pasta or risotto, or as an ingredient in more elaborate recipes.
Nutritional Declaration
Average values per 100 g of product
Energy 1.635 kJ/391kcal
Fat 27 g
Carbohydrates 0 g
saturated fatty acids 7,4 g
sugar 0 g
Proteins 41 g
Salt 3,6 g