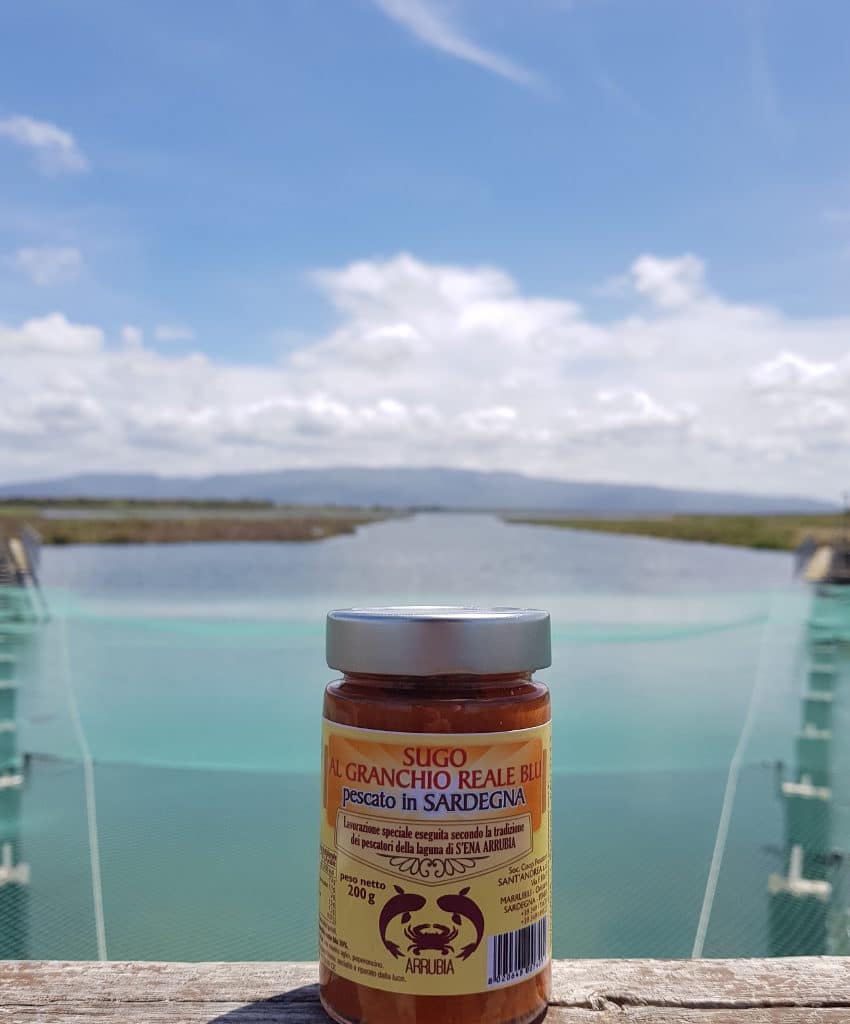 Bring a piece of the Sardinian coast directly to your kitchen with the Blue King Crab Sauce from S'Ena Arrubia. This delicacy is crafted using traditional methods by the fishermen of S'Ena Arrubia, offering a decisive and aromatic flavor that evokes the depths of the Mediterranean.
Exceptional Ingredients
Made with a blend of peeled tomatoes, 30% blue king crab meat, olive oil, onion, sea salt, garlic, and chili, this sauce is a celebration of flavors and quality. The blue king crab, caught in the waters of Sardinia, is the star of this composition, adding a touch of luxury to every meal.
Authentic Taste of the Sea
Each jar is a perfect fusion of the sea's flavor and spices, crafted and packaged following the traditional methods of the local fishermen. This sauce is the ideal accompaniment for your pasta dishes, transforming a simple plate of pasta into a culinary experience.
Storage and Shelf Life
With a shelf life of 5 years, this crab dip is ideal for storing and using on various occasions. However, once opened, the product should be stored in the refrigerator and consumed within 5 days to maintain its freshness and unchanged flavor.
Versatility in the Kitchen
Don't limit yourself to just pasta dishes! This sauce can also be used in fish-based dishes, as a condiment for risottos, or simply as a sauce for crostini. Its versatility makes it a must-have for every kitchen.
Packaging
The product is available in 200g glass jars, ensuring that the taste and freshness are preserved at their best. Packaged in boxes of 12 units, it is also ideal for restaurants and delis that want to offer a touch of Sardinia to their customers.
S'Ena Arrubia Blue King Crab Sauce is more than just a sauce; it is a gastronomic experience that will make you fall in love with Sardinian cuisine. With its rich flavors and versatility, it's the perfect way to add a touch of elegance to your meals.