Blue King Crab Cream from S'Ena Arrubia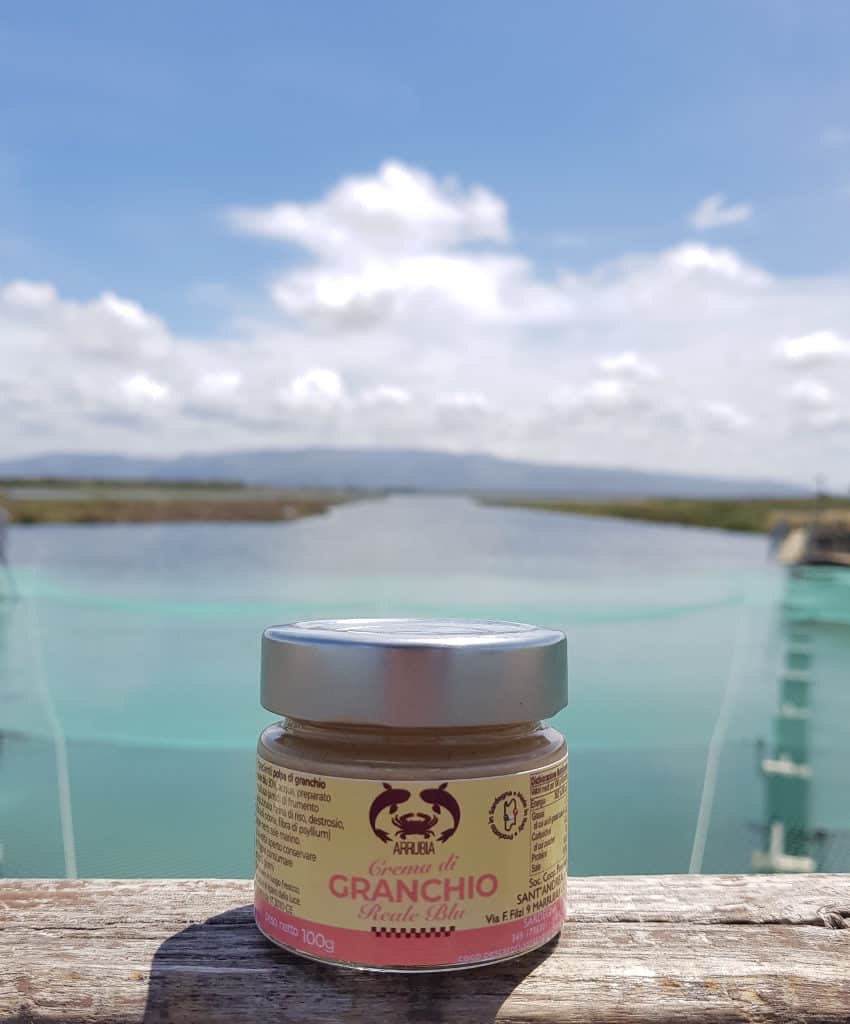 Dive into an unforgettable culinary experience with the Blue King Crab Cream from S'Ena Arrubia. This product is a true delicacy that captures the fragrant and flavorful essence of the sea, offering a tasty journey through the flavors of Sardinia.
Ingredients of Excellence
Composed of a careful selection of ingredients, this cream boasts a rich and varied recipe. It contains 30% Blue King Crab meat (Callinectes sapidus), blended with water, multi-purpose starch and flour preparations, black pepper, and sea salt. This blend ensures an authentic and flavorful end product.
A Unique Taste
With its irresistible aroma and distinctive taste, Blue King Crab Cream is the ideal ingredient to transform your appetizers and crostini into extraordinary dishes. The taste of the sea blends perfectly with the spicy notes of black pepper, offering a complete taste experience.
Traditional Production
The quality of this product is guaranteed by the use of production techniques that blend tradition with modern standards. Every step is meticulously cared for, from the selection of crabs to the preparation of the cream, ensuring a high-class end product.
Storage and Shelf Life
Thanks to a precise production and packaging process, the Blue King Crab Cream has a long shelf life, lasting up to 5 years. It is recommended to store the product in the provided glass jar, away from heat sources and direct light.
Versatility in the Kitchen
The cream is incredibly versatile and can be used in a variety of ways. In addition to appetizers and crostini, it works well as a topping for pasta dishes or as a secret ingredient in seafood and shellfish recipes.
With its unique composition and unmistakable flavor, the Blue King Crab Cream from S'Ena Arrubia is a must-have for all seafood lovers. This product is not only a symbol of gastronomic excellence but also a testament to the craftsmanship and passion that characterize the production of S'Ena Arrubia.